foto superior

foto superior

On April 10, 1973, in the city of Jacinto Machado/SC, Indústria de Balas INDIA began, having as founding partners the brothers Albino Zanatta and Elói Zanatta.
The objective was and will be to produce and industrialize nutritious and good quality food, providing satisfaction and well-being. Following the principles of the founders, we continue to gain credibility with customers, employees and partners, always with a focus on the quality of our products.
The traditional Banana Candy INDIA, our first and main product has always been a highlight! A product that can only stay on the market for all this time if it has quality and satisfaction approved by customers, but always innovating, in the last 7 years we have launched 9 products, with the Mission to offer the best candys, with the quality that everyone deserves!
Balas INDIA, producing with love, from ours to your family!
Discover the complete line of Doces INDIA products. Click on the VIEW ALL button and check it out!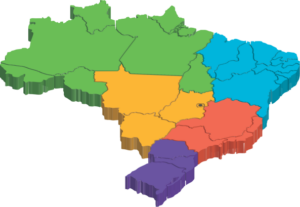 See where to find our products across the country!
Want to register your store?
Click on register and fill out the form to include your company in the list!
Fill out this form and one of our consultants will get in touch with you.
See and share our latest publications
Do you want to import our products?
Fill in this simple form with your details and one of our consultants will get in touch to answer your request.